Bid Management
Bid management is a software that automaticly controls your bids in search engine marketing, bid management services are brilliant and unique in Ireland. Bid management services offers a full range of support facilities. Bid managers play a very important role in your business.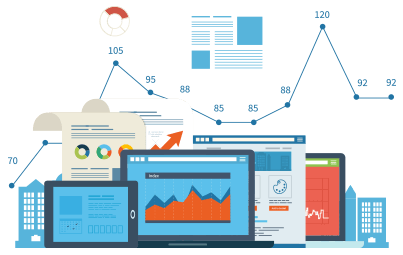 Our Bid management services provides your company with getting the best ROI on there PPC Campaigns on google adwords and other paid campaigns, so your business gets out a good return of your money that you are putting in., helping you get every cent out that you put in.
Managing your own campaigns can be very stress full and quite daunting, with Bid management it automaticly does it for you, it updates your bids and keywords to make sure you stay in your budget for your PPC campaigns, while helping you receive the best ROI.
PPC Management
PPC Management (Pay Per Click) Our ppc management team offers you great results, from campaign planning, bid management, budget controls, advert copyrighting, keyword research and conversion tracking. Making sure what money you put in to your ppc campaign is that you get a good return of your money for your business. We are here to help your business with all its requirements and needs. We need to get to know your business first, so we can come up with a package that suits your business.
PPC MANAGEMENT and BID MANAGEMENT
Helping your business in the long run.
Suiting your business requirements and needs.
Deliver great results and low cost CPA (Cost Per Acquisition)